Sounds PCG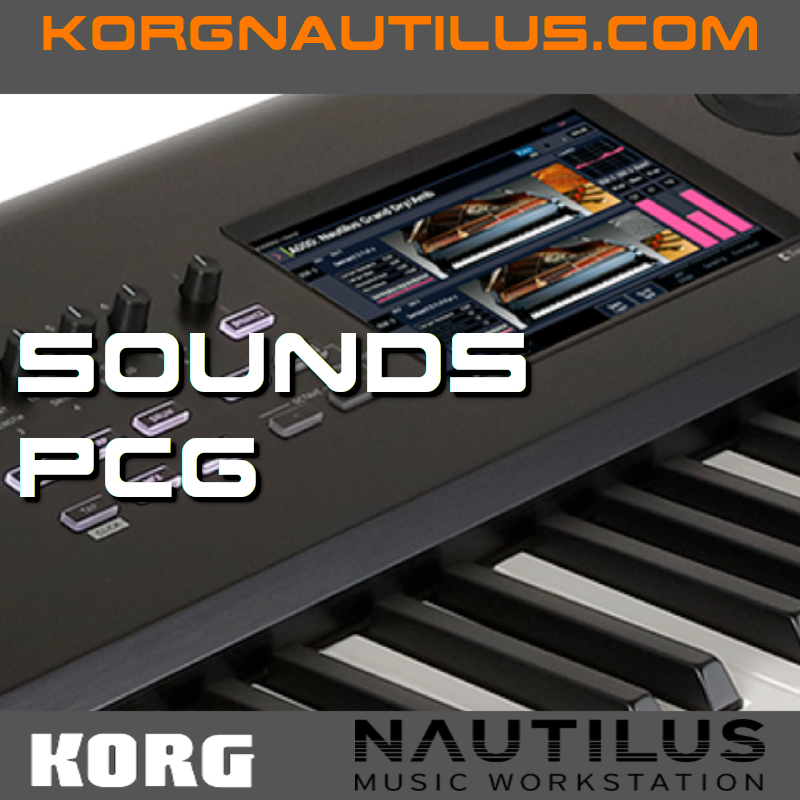 The Korg Nautilus PCG format is a file format used by the Korg Nautilus workstation to store and manage sounds, performances, and other data. PCG stands for Program, Combination, and Global, which are the three main types of data that can be stored in a PCG file.
A PCG file contains a collection of programs, which are individual sounds or patches that can be played on the Korg Nautilus. Each program typically includes settings for the various sound parameters, such as oscillator waveform, filter cutoff, envelope settings, and effects.
A PCG file can also contain combinations, which are groups of up to sixteen programs that can be played simultaneously to create layered or split sounds. Each combination includes settings for the various program parameters, as well as settings for the overall performance, such as master effects and tempo.
Finally, a PCG file can contain global settings, which are system-wide settings that affect the overall behavior of the Korg Nautilus. These settings may include MIDI channel assignments, system clock settings, and other configuration options.
PCG files can be created and edited on the Korg Nautilus itself or on a computer using software applications such as the Nautilus Librarian or Nautilus Plug-in Editor. They can also be shared between Korg Nautilus users or downloaded from online libraries or marketplaces.
In this section you will find out many free pack based on PCG file without any external samples !
Donate to help me to continue !