Details
Purgatory Creek's Famous Synth Pack for Korg Nautilus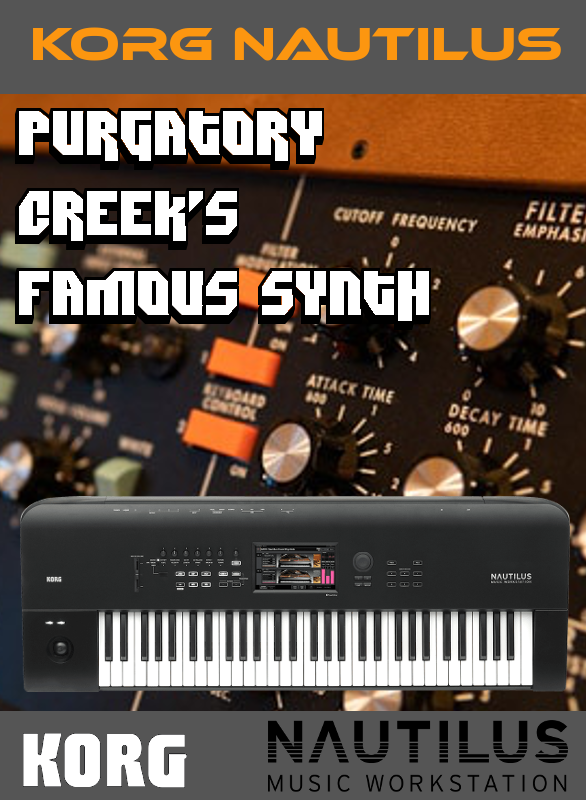 Authors : Purgatory Creek

 Dear All,
here is a great sound pack from the Purgatory Creek website. This pack was already existing for the Korg Kronos, it is now available for all the Korg Nautilus users !
Believe me, this pack deserves the installation on your synth : you will find all the famous patches you love to get when you buy a new synth : Van Halen, The Who, Pink Floyd, Eurythmics, Genesis, Hancock, etc...and many other!
We really love to test them ! (Do not forget to load the users ARP bank ;) )
Thank you so much for being there at the launch of the Nautilus !
Enjoy !
Patch list
Demonstrations
Famous Synth Demonstration 1
Famous Synth Demonstration 2
Download
Download Purgatory Creek's Famous Synth for Korg Nautilus
Details
JS Kawa Sound Pack for Korg Nautilus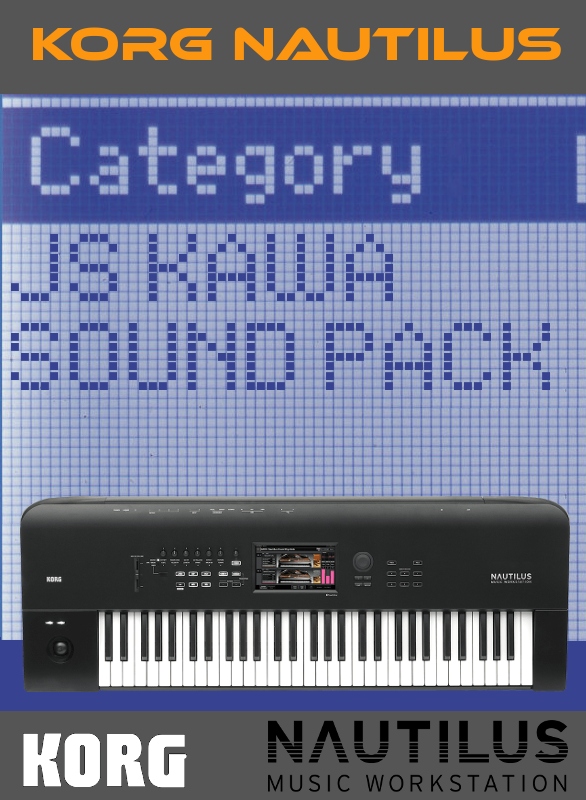 Authors : Js Kawa & KorgNautilus.com

Enjoy this real piece of work !
During the last months, Js Kawa posted many videos on youtube to help you to edit your own sound on the Korg Krome.
Today, our teacher from Japan shares 20 sounds, all edited from the default "Init Programs", by him.
You can edit the same sounds from zero just by following the video tutorials, but as people asked us again to share the produced sounds :
Here is the PCG file converted from Korg Krome to Korg Nautilus HD1 synth engine ;)
Patch list
P000 Analog Brass
P001 Prophet5Brass
P002 Oct analog brass1
P003 Oct analog brass2
P004 Analog slow brass
P005 Sub Brass
P006 DX7Brass
P007 SolinaStrings1
P008 SolinaStrings2
P009 1VCO Strings
P010 Vocoder
P011 VP-330Humanvoice
P012 Humanvoice
P013 Analog pad1
P014 Analog pad2
P015 Retro Electone
P016 YC-45D vib
P017 Clavioline
P018 Synth Bass
P019 Wobble Bass1
P020 Wobble Bass2
Download JS Kawa Sound Pack for korg Nautilus
Details
Nautilus OS update V1.0.1
Details
Progressive Leader Collection for Korg Nautilus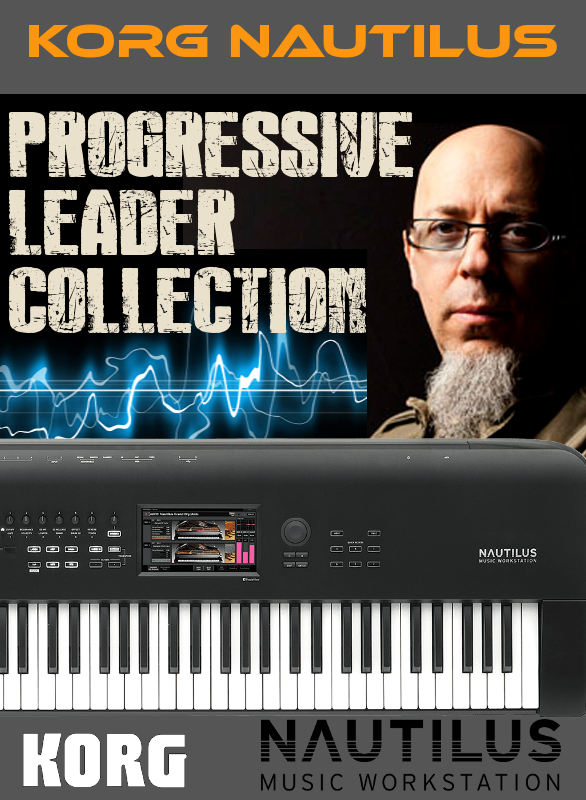 Authors : Rustem Yanmishbash & Dmitry Yeryomin from Korg Ukraine, Kurzweiler & Korg !

This pack is a great "Leads" Collection to play progressive rock songs.
It was sent to us by Rustem Y. (Korg Ukraine) in order to be exclusively shared with you on kromeheaven and here.
It's a superb collection that every "Jordan Rudess" and "Derek Sherinian" fan should have !
If you have more sounds like these leads, do not hesitate to share with us, adding them to this collection !
Demo
Patches List
"Progressive Leader Collection"
P000 - DistortionEPRiff
P001 - Rudess' SnarlingPig
P002 - Sqeeky Riff-Lead
P003 - Distortion Piano Riff
P004 - Rudess' ToT Lead
P005 - Rock Leader 1 (Factory preset)
P006 - Rock Leader 2 (Factory preset)
P007 - Hi-Gain Lead
P008 - HarmDrive Lead
P009 - Expressive Lead
P010 - Rudess' LiquidTLead (by Kurzweiler)
P011 - Derek's Monster Lead
P012 - Derek's MetalManiac
Download Progressive Leader collection for korg Nautilus