Quick Layer & Quick Split
cyph
Quick Layer & Quick Split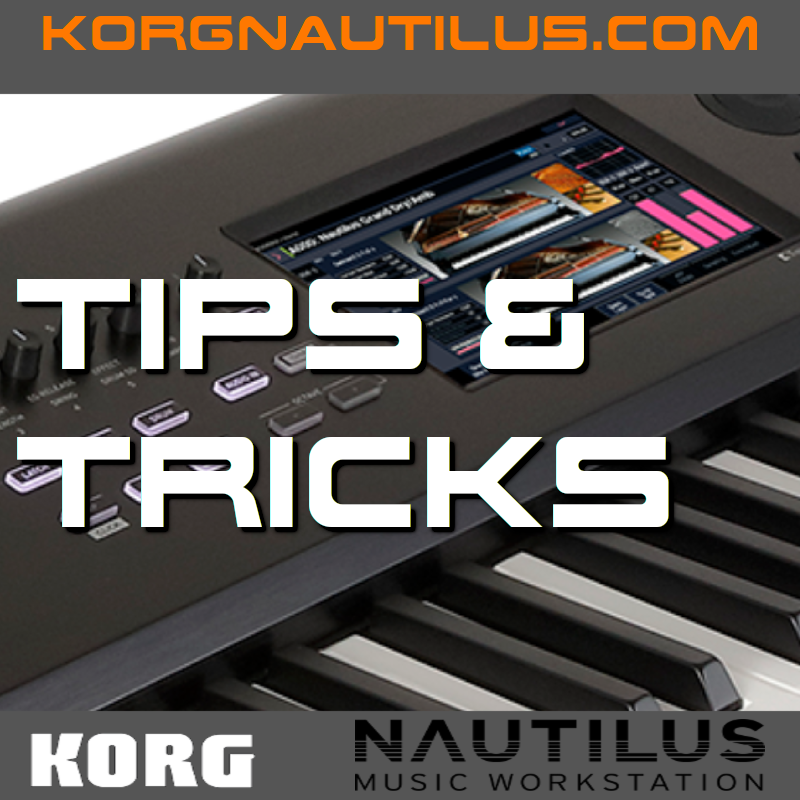 Author : Julius DeBerry
The "Quick Layer" function on the Korg Nautilus is a feature that allows you to quickly create a layer of two sounds. It allows you to easily stack and blend multiple sounds together to create a richer, more complex sound.
To use the Quick Layer function on the Korg Nautilus, follow these steps:
Press the "Quick Layer" button on the control panel.
The first sound is automatically selected, but you can replace it
Select the second sound you want to use
Adjust the level and other parameters of the layered sounds as desired using the touch screen.
Save your Quick Layer combination
Using the Quick Layer function can save time and make it easier to create complex sounds on the Korg Nautilus.
Here is a video from Julius DeBerry describing the 2 functions : quick layer and quick split.
Thank you Julius !