Classic Analog Synth Korg Nautilus
cyph
Classic Analog Synth Korg Nautilus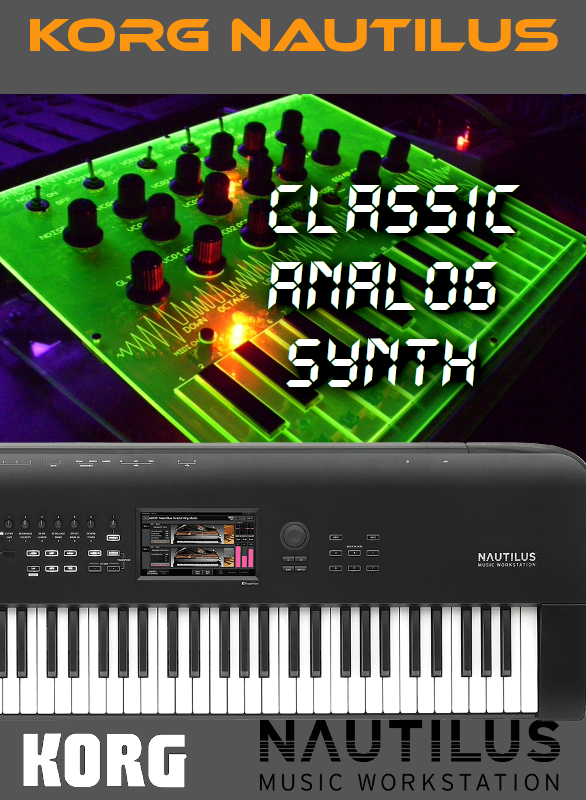 Author : Claudio Etcheverria

"Hello my friend
I worked hard in recent months in a new (and I think) Original PCG file to share with all Krome friends.
So I decided to send this file wishing you can upload to the website and collect some opinions .
All programs , 23 in total , were created by me .Some guided tutorials and others created completely from scratch .
Perhaps you recognize some because they are based on the sounds and bands that I like.
It is my humble contribution to this great community

Greetings from MONTEVIDEO,URUGUAY"
Thank you Claudio !!! it's now converted for Korg Nautilus !!!
Enjoy !
Cyph
Content PCG & KSC samples
Bank P
Krafty choir             
Dusseldorf little boy    
Resomatic bass           
Clarke bass             
La Michelle Solina       
Metal servant           
Art of doo               
Gore velocity FM         
Jarre Chinalead          
Save it (arp)           
Evangelos Pad            
Tranquil eminent         
Eno infinty drop         
AXL synth                
Drunk pac man            
Jarre sparky flute       
Andy Bell                
Misunderstood pad        
Laser mind               
SH meets TB             
Depechorus               
Kitaro fingers           
I dont have a CS80       
Ye old detuned$        


Demonstration
The demonstration was done on a Korg Krome...if you do one on Nautilus, share it with us
Download
Download Classic Synth Pack for Korg Nautilus