Korg Nautilus Network Connection
Hello Everybody !
Since it's a bit annoying to regularly upload PCG files on an USB key from our computer, then, to connect the USB key to our Nautilus, I decided to connect my synth to the LAN !
It's pretty simple...you just need
1) An USB to Ethernet adapter. I've choosen the Apple one that is compatible with the Synth, but I suppose there are many other.
2) An ethernet cable
3) A switch connected to your computer
4) An ftp software (I use filezilla)
And of course a Korg Nautilus :)
First thing to do is to connect the "USB to Ethernet" converter to the USB port of your Nautilus (A plug)
Then connect the ethernet cable to your "USB to Ethernet" adapter and to you internet switch.
Go to your Korg Nautilus Network menu (Global then NETWORK tab)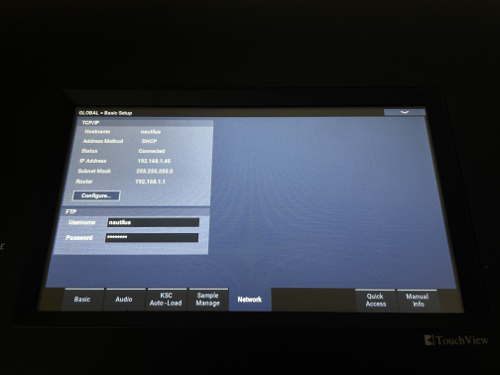 And check th IP adress (192.168.1.45 for me ) is updated (configured...according to your DHCP rules)
Note the IP adress then connect to it using filezilla software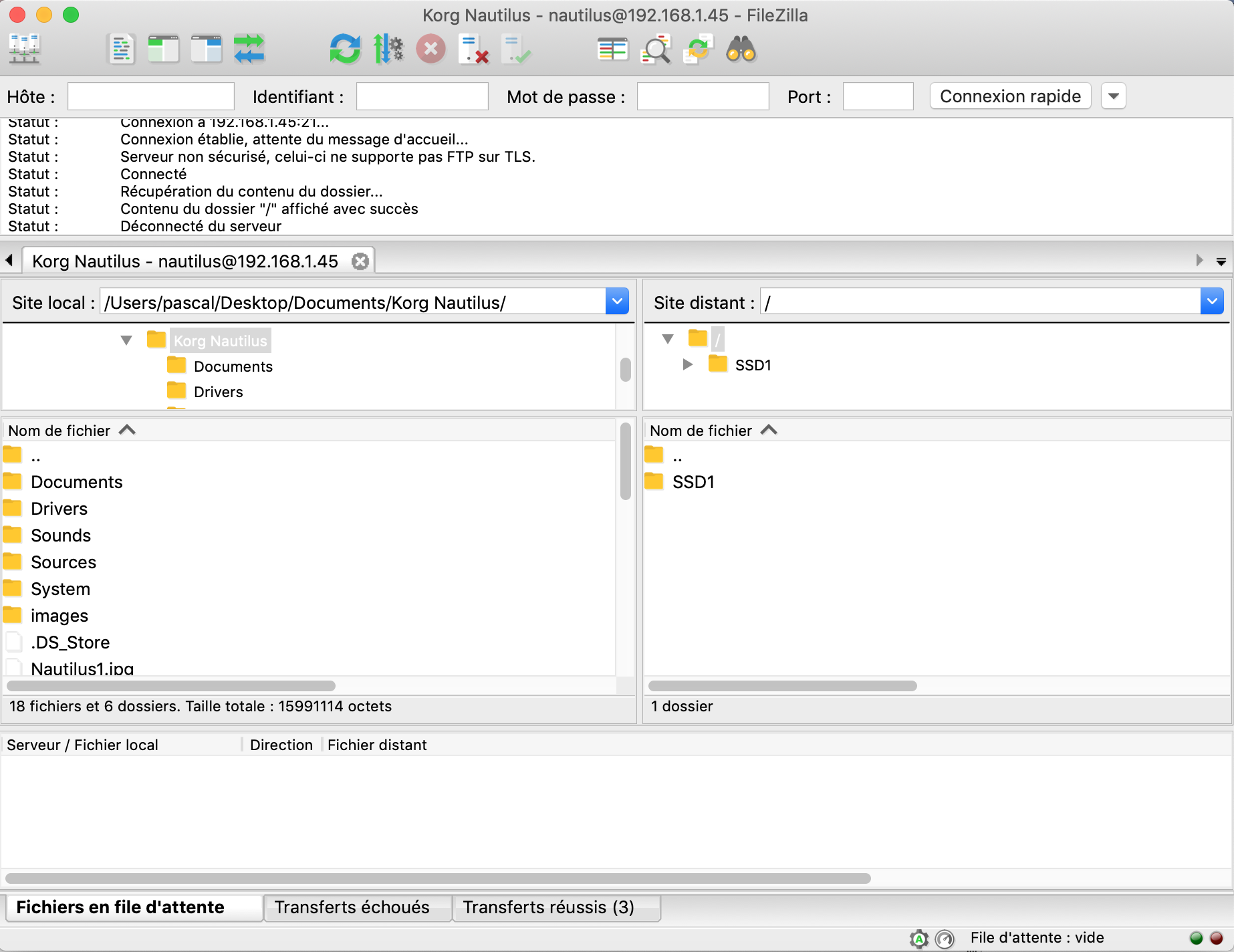 Use Login : nautilus / Password : nautilus
You can now upload any content to your Korg Nautilus !
Enjoy
Cyph