Korg MS20 Soundbook
cyph
Korg MS20 Soundbook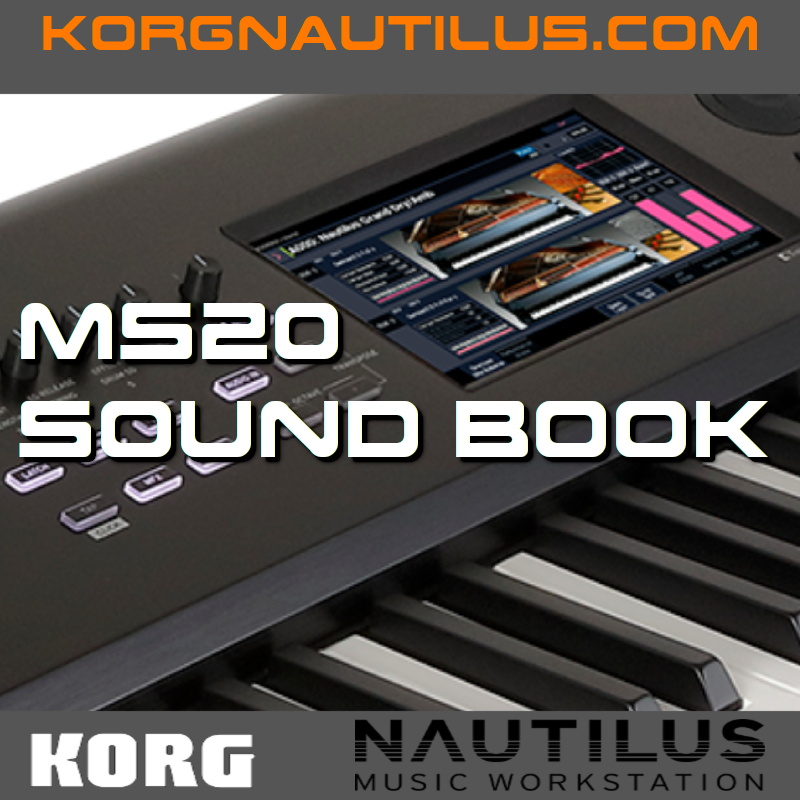 Author Cyph
The MS20 is a classic monophonic analog synthesizer first introduced by the Japanese electronics company Korg in 1978. It is a highly regarded instrument among musicians and producers for its unique sound and powerful synthesis capabilities.
The MS20 features two voltage-controlled oscillators (VCOs), a voltage-controlled filter (VCF), and two envelope generators for controlling the VCF and VCA. It also has a patch panel that allows for extensive modulation options and creative sound design possibilities. The MS20 is often used for creating a wide range of sounds, from fat basses to complex leads and experimental soundscapes.
In addition to the original MS20, Korg has released several reissues and variations of the synth, including the MS20 Mini and the MS20 FS, which offer modern updates and improvements while maintaining the classic sound and functionality of the original instrument.
One of the first thing done on my Korg Nautilus was to make MS20 sound with the dedicated engine...
I was looking for existing MS20 patches for the Kronos and found a cool sound book to reproduce some famous patches directly on the Korg Nautilus.
If someone implement all of these "pictures patches", I will share the corresponding PCG file.
For the moment, enjoy tweaking !!!